EA Sports FC 24: A Review of Latest Updates and SBCs
Oct-17-2023 PST
Unfortunately, there isn't much new to report on the Live objectives. Seasonal content is also drawing to a close, with only a limited time left. We'll explore the objectives, Seasonal content, and Squad Building Challenges (SBCs) introduced in the game. So, let's dive right into it!
Squad Building Challenges
One of the intriguing aspects of EA Sports FC 24 is Squad Building Challenges (SBCs). Highlights several SBCs and discusses their value:
- Trailblazers Challenge
An SBC offering a mega pack as the reward, this challenge tasks players with submitting an 80-rated squad with specific requirements. The requirements include a minimum of four rare players, a minimum of three players from one club, and more. Despite the specific requirements, the challenge seems manageable and could be worth the reward.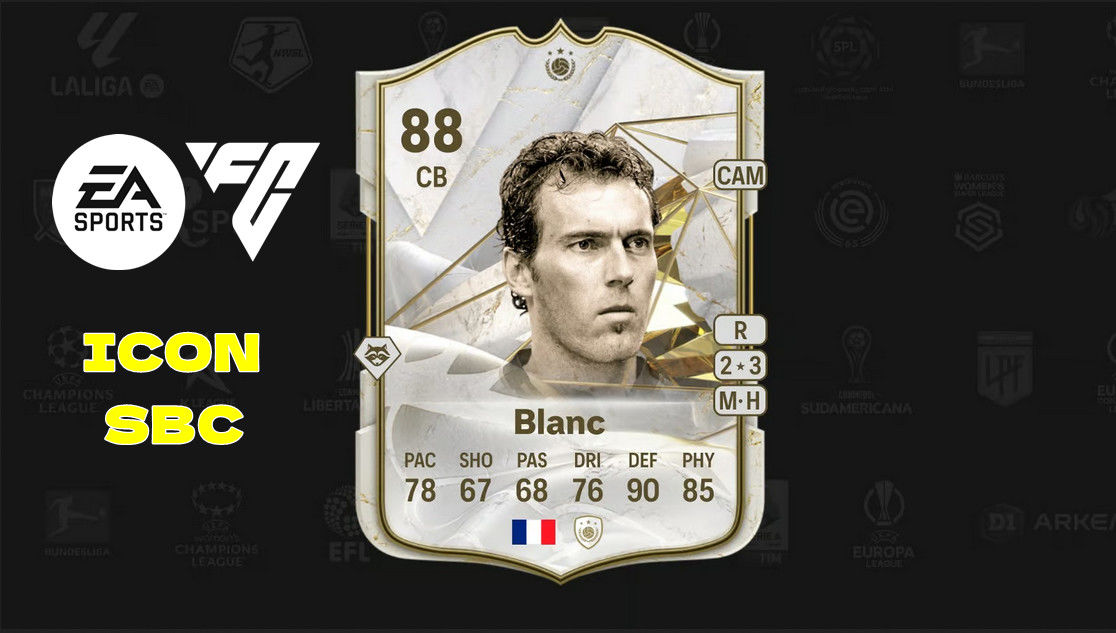 - Icon SBC: Laurent Blanc
Laurent Blanc, a legendary French defender, has appeared as an Icon SBC. The card is highly rated and versatile, with the potential to be used both as a center-back and a central attacking midfielder. Blanc boasts impressive stats, including pace, defending, and physical attributes, making him a highly desirable addition to your squad. The SBC requirements for Blanc are relatively affordable compared to other Icons, and this could have a significant impact on the EA Sports FC 24 market.
- Other SBCs
Aside from the Icon SBC, there are various other SBCs that are briefly discussed. These include SBCs that require squads of different ratings, players from specific leagues or nations, and more. Some of them offer valuable rewards like rare electrum player packs and premium gold packs.
Player Packs and Upgrades
In the EA Sports FC 24 update, various player packs and upgrades have been introduced. Some of these are focused on improving the player base in the game. Among them:
- 80 Plus Upgrade
The 80 Plus upgrade is an SBC that allows players to obtain Gold players, primarily rated 80 or higher. It's a relatively straightforward SBC with minimal requirements, making it an attractive option for those looking to bolster their squads with higher-rated players.
- Prime Bronze Players Upgrade
A unique addition to EA Sports FC 24 is the Prime Bronze Players Upgrade SBC. While it may seem unconventional, it's an interesting way to convert lower-rated players into potentially more valuable cards. By submitting a bronze squad with three rare players, you can earn a Prime Bronze Players pack.
- Prime Silver Upgrade
Similar to the bronze upgrade, the Prime Silver Upgrade SBC allows players to trade in their silver players for a chance at more valuable cards. This could be a clever way to potentially land rare silver or bronze players.
Closing Thoughts
EA Sports FC 24 continues to evolve, offering intriguing new challenges, player packs, and opportunities for players to enhance their squads. The addition of Laurent Blanc as an Icon SBC is a noteworthy highlight, especially considering the relatively affordable requirements for such a prestigious card. The game's SBCs present an interesting way to engage with the community and convert lower-rated cards into more valuable ones.
In the ever-evolving world of EA Sports FC, staying up-to-date with the latest updates and SBCs can significantly impact your gaming experience. The options provided by EA Sports FC 24 seem promising, offering both value and variety to players.
So, whether you're looking to complete SBCs, collect new cards, or simply enjoy the game, EA Sports FC 24 offers something for everyone. Make sure to take advantage of these new features and improve your squad's strength in the world of EA Sports FC 24.
For more of the latest FC 24 content, be sure to keep up to date with NBA2King.